SUPALITE GIVES AN INCREDIBLE U-VALUE OF 0.18 AND COMPLIES WITH ALL BUILDING REGULATIONS.
Designed to be installed as a retro fit onto existing conservatory window frames, tiled conservatory roof systems convert your glass-roofed conservatory into a usable all year round room. We can build you a new sun-porch from scratch should you require us to provide this complete service.
If you have an existing conservatory, you will probably agree that it is too hot in summer and very cold in the winter. With the incredible u-value of just 0.18 (0.15 for the Scottish market) with the SupaLite tiled conservatory roof system you will never experience these extreme temperature changes ever again!
CONSERVATORY ROOF INSTALLATION
Watch in-depth, step-by-step Videos showing the full installation process for your Replacement Conservatory Roof.
We'll be happy to answer any questions you might have about any stage of the installation process.
Supalite Benefits
The SupaLite conservatory roof saves you money on your heating bills whilst rewarding you with a living space that is useable all year round, regardless of the temperature or weather outside.
Our roofs not only come with the option of different tile and slate colours but also colour matching fascias, soffits and gutters so you can perfectly compliment your home and finally have a stylish yet practical conservatory you can be proud of. Why not add roof vents to maximise light and allow fresh air to flow through your upgraded living space?
SupaLite Conservatory Styles
If the style of your conservatory roof does not match any of the listed roofs on our website do not worry. Whatever style/shape of conservatory roof you need, we can build it to meet your needs and requirements.
Building Regulations
SupaLite roofs comply with all necessary building regulations so you do not have to worry when it comes to legislation, you can feel at ease knowing we take complete care of this side of things for you.
SupaLite Guarentee
Stonebarrow offer a 20 Year Guarantee on our SupaLite tiles which have a life expectancy of over 50 years. These state of the art roofs ingeniously eliminate noise from the rain and wind as well from traffic or neighbours.
Happy Conservatory Roof Customers
We had a 15 year old conservatory, freezing in winter despite heating and attempts to insulate and roasting in the summer and by now the plastic roof had given up and I was regularly upon it fixing the leaks. We needed the conservatory as a daily use dining room so an urgent update was required.
From our initial telephone contact to discuss, to Ollie attending with samples and ideas, to Steve? attending for the confirmed measurements and suggestion to raise the roof with a Velux so we now have a superb vaulted roof, to Paul who attended on a number of occasions and made telephone contact at every stage of the process, to the two fitters who dismantled the old roof and erected the new with much work to create the vaulted section, then to the two plasterers who I must say were superb and the electrician for the inside and outside lighting. Start to finish installation was within five days and has created a lovely usable area.
Since installation earlier this year we have spent more time within than we had had collectively in the previous 15 years.Thoroughly recommended. Thank you –
Very impressed with Stonebarrow and can very highly recommend. They did an excellent job replacing my old poly conservatory roof for solid roof.
Start to finish the process ran very smooth and on time. All were very friendly, very professional, great workers. Also very impressed w/ the Supalite solution for solid conservatory roofs, & Stonebarrow are the pros to install one for you, cheers guys. Thumbs up!
1

Style

2

Tiles

3

Interior / Extras

4

Dimensions

5

Confirm
Start by choosing your roof style
Choose your new Supalite conservatory roof tile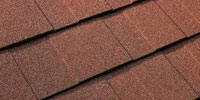 Ember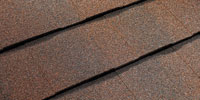 Walnut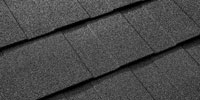 Charcoal

Pewter Grey

Chestnut Brown

Red
Choose your interior finishes and any extras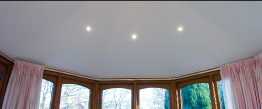 Plaster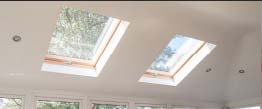 Roof Windows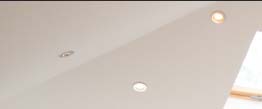 LED Roof Spot Lights
Please enter roof dimensions
Get Started On Your New Roof / Extension Now!