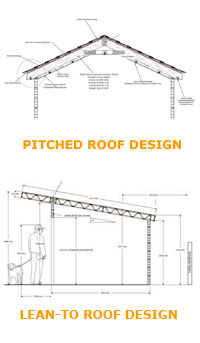 Garden Rooms are perfect as an attractive additional room whatever purpose you have in mind – Home Office, Playroom or just a cosy snug to appreciate your garden from.
Highly flexible, you can choose from a selection of floor layouts, doors and windows to design the perfect garden room that fulfills all your family's requirements – and can even include electrics and plumbing, as required.

Garden Rooms do not normally require Planning Permission, but may do in specific circumstances depending on your chosen design. In the rare occasions that planning is required, we can help and advise you throughout the planning process.
Get Started On Your New Roof or Extension Now!
Get Started On Your New Roof / Extension Now!