What is a SIP Panel?
A Structural Insulated Panel (SIP) is made from a sandwich of two layers of stressed skin and one layer of insulation. The stressed skin layers make it exceptionally strong, whilst producing thinner overall wall thicknesses than other forms of construction. With no need for cavity or internal insulation, structural insulated panels can provide a very fast way of constructing very efficient walls with u-values as low as 0.15, without additional insulation.
SIPs are a very flexible product and can be used with any external cladding, be it brick, render, weatherboarding or metal cladding. Equally they can be roofed with slates, tiles or metal roofing. Internally they can be simply finished with plasterboard and a skim coating (with service cavities where needed) meaning that wet trades are kept to a minimum, speeding up build times even further. They are suitable for new builds and home extensions as well as being ideal in-fill panels between other structures like steel or oak frames
A Tried & Tested Solution
SIP Panel Extensions were first developed in America in the 1930's and have been widely-used in the UK since the 1980's. They have a proven track record of performance and testing, and have a C.A.T.G. SIP Mark Scheme. The Building Research Establishment, an independent testing body, have produced an Information Paper (IP 13/04) on structural insulated panels and have conducted testing on SIPs on behalf of the Government and insurers.
With a HICS Insurance Backed Guarantee
We provide a 10 year guarantee on every SIP panel extension that we install. Through our Home Improvement Consumer Protection Scheme ties we also provide a 10 year insurance backed guarantee. HICS also provide the deposit protection insurance for all our contracts, this means your deposit is fully protected. If you would like more information, visit the HICS website HERE.
SIP PANEL HOME EXTENSIONS
SIP Panel home extensions are individually tailored to suit your needs. By combining Kingspan Tek-Panels with a choice of flat and pitched roofs, you can truly revitalize your home, creating a beautiful, elegant working, relaxing or entertaining space.
Being of modular construction, SIP Panel extensions come with insulated roof and walls, double-glazed windows and strong, steel-reinforced structures, and are an affordable alternative to a traditional brick-built structures. We can match your existing brick, render or stone walls as well as the roof tiles, so the completed room matches the rest of your house.
Design Your Home Extension
1

Type

2

Interior / Extras

3

Dimensions

4

Confirm
Start by choosing the room you want to extend
Choose your interior finishes and any extras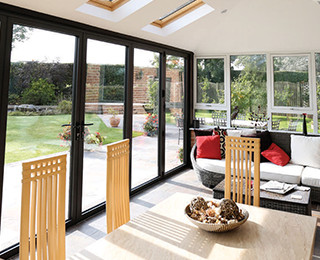 BiFold Doors
Skylights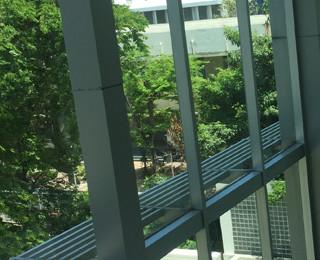 Aluminium Windows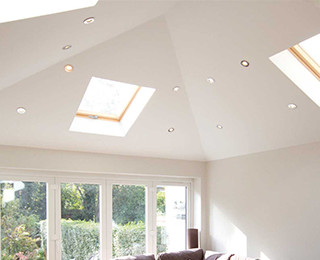 LED Roof Spot Lights
Please enter dimensions for extension
Get Started On Your New Roof / Extension Now!